My Invitation to You…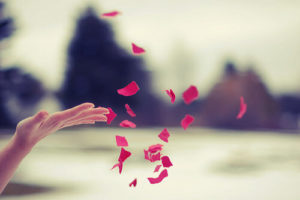 Let's talk about things that really matter. I know it sounds a little scary, that's what I felt before working with my coach.   I would love to grab a cup of coffee (virtually or literally) and chat.  Let me give you a gift of one hour for you to share what is on your heart and mind.
You know that voice in your head? The "I'm not ______ (fill in the blank) enough" voice. Smart, strong,, thin, fit, organized, rich, outspoken… the list goes on and on. We all have "that voice" and the key is learning how to decipher "that" voice versus the voice of your true, loving self. I would love to help you find your way back to your true self.
To reserve your free gift, go here: https://yourlifematterscoaching.acuityscheduling.com/
The times I have listed online are limited but I have lots of other options for YOU.  All you have to do it send me a quick email and we will find a time that works.  Email me at rrslifecoach@gmail.com
You  MATTER… Your story matters! Your feelings matter! Your life matters! YOU matter!
I used to think asking for help was a weakness. I was a woman that can get
shit done on her own. I reached a place in my life where I no longer wanted to do it alone. I got myself a life coach and I took all the things I knew in my head and she helped me feel it in my heart. I found having help sure makes doing hard things a lot easier than doing it alone. 
After life coaching, I can smile at the woman looking back at me in the mirror. She has a sparkle in her eyes. She trusts herself. She loves herself. She has courage. She is scared as shit sometimes, but she knows she can be brave and afraid at the same time.
I'd love to talk about what's important to you… what matters to YOU!   https://yourlifematterscoaching.acuityscheduling.com/
Big Hug!
Rene ♥
P.S. If you have any questions, or don't see a time slot that works for you, please reach out to me rrslifecoach@gmail.com