Songbird = your greatness… your gift… your light… that something special in YOU… you are amazing… beautiful… enough!
I heard this song and added it to my playlist.  It had a certain feeling to it. I didn't really listen to the words until I was driving home from the store.  If you have ever read my blog post before you know God speaks to me through songs.  Well I was driving home and I listened to the words and I was moved. I was telling a woman I coach that I sometimes find it hard to put into words what I see and feel when God speaks to me.  I thought why not give it a try and see if I can find words to  share what touched my heart…
I was thinking of my daughter. The women I coach. The women out there who don't see their magnificence and hide right under the radar and don't really let people see them because they want to belong; fit in to feel a connection.  Why did it move me? – because I know that feeling not really letting people see me because  what would they think?  Maybe they would see I'm not perfect.
I thought about my daughter… living in this world where you are bombarded with looking a certain way and acting a certain way.  I
know she wants to show up and be seen but what if she doesn't fit the look perfect or act perfect, it's a struggle between her true self and her critical self.  In her mind I know that she knows it's about her light inside.  Its about loving herself and allowing others to see that. But turn on the tv, listen to the radio, look at a magazine; it can make you question.  I can picture Jade as a little girl before she knew about the cycle that so many live in… look perfect… do it perfect and make for dam sure they don't see you sweat.
Jade, when you graduated high school I said to you that I wish you could see yourself through the eyes of God.  If you could see what I see when I look at you, what I feel  when we share and talk… it brings tears to my eyes. What you would see would blow your mind… an awe of your magnificence… it would leave you speechless.
I say these words  to you… you don't have to look, do or act a certain way to be enough.  You are beautiful, strong, powerful, smart and a badass.  It is my hope that you feel that in your heart and it doesn't take you to your 40's like me, till you feel it.  That you see and feel it. That you let your light shine bright  and  BE YOU.  This world needs YOU. Not the perfect society image but the real authentic YOU.
There is a song in your heart that is meant only for you to sing… for you to give this world.  You future is bright and beautiful. The best is yet to come!
I love you Jade! ♥
To the woman I coach and to you that is reading this… I SEE YOU!
Lyrics: There are places that I remember you sang in the night
And it turned into day
Well they're saying that you have gone quiet
They say that you hide your love away 
We are born into this world whole, beautiful and enough.  There is a time in your life where you let your light shine and it was beautiful.  And then life can start to happen and it gets hard, we get hurt and we start to protect ourself and let others see a little less of your light. We protect our heart a little more until one day your heart is protected and armored up.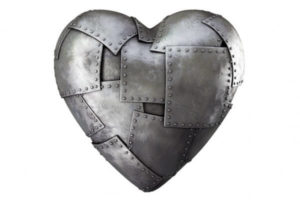 Lyrics: But they don't know you the way that I know you
With your little vices they are fencing you in
And all of the others, those girls in their circles
If you could see in their eyes when you start to sing
In my coaching I feel the hearts of the woman. Our story is similar.  We want to be seen and when the women share with me I see them. I see their magnificence .  My job as a coach is to help them remove the armor so they can see what I see in them, to connect to their true self.  When we show up fully as ourself there is a power in that and others see it and feel it.
Lyrics: You're a songbird and we ain't seen nothing
We ain't seen nothing, nothing at all
Little songbird don't hide it away
Show your heart to the world and never stop singing
Don't you ever stop singing
And one of these days you'll believe when we say
You're a songbird, God made you that way
This is what I want for YOU who are reading these words… the women I coach
Your best is yet to come… show up and be seen. BE YOU. The world needs YOU… not a heart that is protected… not someone who tries to fit in… not someone perfect… someone that hides under the radar.    It needs YOU. You are a gift!
Lyrics: Time changes things and moves like a freight train
And I know that time hasn't always been kind
And all of the others – those boys and their circles
If they could see the fire in your eyes every time that you sing
When I think of my life there was a point where I felt like I was hit by a freight train. That I was broken. Life didn't feel kind,  it felt hard… really hard.
So show us what you're made of
Show us what you're made of
Show us what you're made of
Show us what you're made of
And one of these days you'll believe when we say
You're a songbird, God made you that way
I see YOU.  Let your light shine. Show up and be seen!  Be YOU.
If life feels hard, you feel stuck, like you have lost your sense of purpose, disconnected from that songbird in you.  I'd love to talk with you.  One of the woman I coach said when we talk she feels like I am right there with her.  I want it to be like we are two friends sitting drinking a cup of coffee and sharing our hearts. It feels good doing life together.  You matter… Your story matters!
Take a moment and really take in the song and my thoughts… you are worth shining YOUR light.  You have a song inside that the world needs!
When you finish reading this post and go about your day, I want you to remember this… When you walk into a room, know that YOU are special, know you mean something to this world, your feelings matter, your story matters and I believe in YOU!
Big Hugs!
Rene ♥
www.yourlife-matters.com
f:@yourlifematterscoaching
Email: rrslifecoach@gmail.com
Complimnetary Coaching Call: https://yourlifematterscoaching.acuityscheduling.com/